A powerful group purchasing organization helps providers realize savings and efficiencies — aggregating purchasing volume and leveraging it to negotiate discounts with manufacturers, distributors and other vendors. Our partner solution increases your supply chain assurance through data, access and advocacy.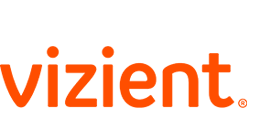 Vizient is the nation's largest healthcare performance improvement company, leveraging approximately $100 billion in purchasing power. With targeted solutions to improve performance and achieve greater value for patients, Vizient delivers increased scale in intelligence, data assets and purchasing power to address supply, clinical and operational improvements. Beyond its robust contract portfolio, Vizient also offers customized purchasing solutions that include:
data and analytics;
contract implementation;
management tools;
savings programs; and
business reviews and reports.