Online registration for this event is closed.
Please contact learning@hanys.org or call
518-431-7867 if you have questions about the event.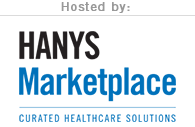 CARES Act Employee Retention Credit Misconceptions
Nov. 16
Webinar
11 a.m. - noon
This event is open to HANYS members only.
Learn about the common misconceptions around the CARES Act Employee Retention Credit— a fully refundable payroll tax credit to aid employers impacted by the COVID-19 pandemic.
During this webinar, Synergi Partners, an exclusive partner in HANYS Marketplace™, will explain why hospitals and other healthcare organizations should be exploring ERC eligibility - and if you already filed, why you might want to consider a "lookback" on the original ERC filing.
HANYS Marketplace partnered with Synergi Partners, the largest privately held tax credit firm in the country, to support HANYS members with this unique opportunity. As a trusted expert, Synergi Partners is experienced in identifying and calculating the ERC, especially for healthcare providers of all types and sizes.
Eligibility for the ERC is based on client-specific facts and circumstances. Synergi Partners calculates on average a credit from $3,000 to $16,000 per employee for small employers and $750 to $6,000 per employee for large employers.
Even if you have already filed for the ERC or have spoken with someone else about the program, we encourage you to join this webinar to help you determine if more money could be available to your organization.
Please note: Due to the propriety information being presented, this webinar will not be recorded.
Please reach out to the ICR mailbox (us-albadvnysdhicr@kpmg.com) if you have any further questions.
If you have questions regarding registration, please contact Registration Support at learning@hanys.org or 518.431.7867.