Online registration for this event is closed.
Please contact learning@hanys.org or call
518-431-7867 if you have questions about the event.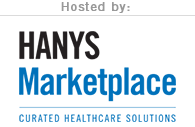 Getting the most out of the CARES Act Employee Retention Credit
June 22
Webinar
11 - 11:45 a.m.
This event is open to HANYS members and non-members.
Join HANYS and Synergi Partners to learn more about the CARES Act Employee Retention Credit — a fully refundable payroll tax credit to aid employers impacted by the COVID-19 pandemic. This interactive session will explain how hospitals and other healthcare organizations can still be eligible for the ERC.
HANYS partnered with Synergi Partners, the largest privately held tax credit firm in the country, to support our members with this unique opportunity. As a trusted expert, Synergi Partners is experienced in identifying and calculating the ERC, especially for healthcare providers of all types and sizes.
Learn how inaccurate information prevents healthcare providers from maximizing the credit or convinces them they're not eligible at all. As a result, many healthcare organizations are leaving a lot of money on the table.
Eligibility for the ERC is based on client-specific facts and circumstances. Synergi Partners calculates on average a credit of anywhere from $3K to $16K per employee specifically for their healthcare clients.

Even if you have already filed for the ERC or have spoken with someone else about the program, we encourage you to join this webinar to help you determine if more money could be available to your organization.
Speakers:
Kevin Krawiecki, Vice President, Fiscal Policy, HANYS
Jeff Walker, Senior Vice President, Synergi Partners
Lindsay Martin, National Sales Manager, Synergi Partners
If you have questions regarding registration, please contact Registration Support at learning@hanys.org or 518.431.7867.