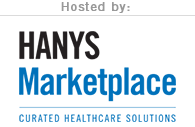 The Healthcare Cybersecurity Benchmarking Study
June 13
Webinar
This event is open to HANYS members and non-members.
Noon - 1 p.m.
Join Censinet, an exclusive partner in HANYS Marketplace® for The Healthcare Cybersecurity Benchmarking Study. During this webinar, Chris Logan, chief security officer at Censinet, will present key insights from the study.
Co-led by Censinet, KLAS Research and the American Hospital Association, this landmark initiative established collaborative, objective and actionable cybersecurity benchmarks for the healthcare industry across key cyber program metrics: the National Institute of Standards and Technology's Cybersecurity Framework and the HHS 405(d) Health Industry Cybersecurity Practices.
We will discuss key takeaways and insights from this seminal study and how your organization can drive immediate and long-term value from peer benchmarking.
Highlights include learning how:
third-party risk coverage relates to cyber insurance premium growth;
chief information security officer program ownership affects adoption of certain HICP best practices; and
organizations can close critical security gaps and prioritize future investment.
Speaker:
Chris Logan, Chief Security Officer, Censinet
If you have questions regarding registration, please contact Registration Support at learning@hanys.org or 518.431.7867.