Online registration for this event is closed.
Please contact learning@hanys.org or call
518-431-7867 if you have questions about the event.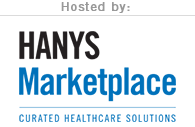 Leveraging total automation to reduce third-party risk
March 22
Webinar
Noon - 1 p.m.
This event is open to HANYS members and non-members.
During this webinar, Chris Logan, chief information security officer at Censinet, an exclusive partner in HANYS Marketplace®, will share best practices for automating third-party risk management workflows to eliminate manual, time-consuming processes that hinder effective cyber risk management.
With the rise of ransomware, managing cyber risk has transformed into managing patient safety risk; as such, leading hospitals and health systems are fighting back through total automation of critical risk functions such as third-party risk assessments, corrective action plans and implementing industry-recognized security practices to improve overall cybersecurity program maturity.
In this session, members will learn how to:
achieve 100% risk coverage of all third parties throughout the contract lifecycle;
reduce risk assessment completion times down to less than 10 days and reassessment completion times down to only a few days or even hours;
automate corrective action plans and track remediations to close gaps in third-party controls, policies and procedures; and
leverage automation to self-assess and improve coverage of industry-recognized security practices such as the National Institute of Standards and Technology, Cybersecurity Framework and Health Industry Cybersecurity Practices.
Speaker:
Chris Logan, Senior Vice President and Chief Information Security Officer, Censinet
If you have registration questions, please contact us at learning@hanys.org or 518.431.7867.