Online registration for this event is closed.
Please contact learning@hanys.org or call
518-431-7867 if you have questions about the event.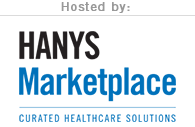 Screenings for older adults at your fingertips with Retrieve GED
Dec. 2
Webinar
11 a.m. - noon
This event is open to HANYS members and non members.
Managing essential screenings for older adults in geriatric emergency departments is a challenging responsibility. Retrieve Medical's GED module puts these screenings at physicians' fingertips and ensures they are completed accurately and efficiently.
Completing critical screenings is essential to providing quality care to older adults. Retrieve GED gives providers an advantage by helping them execute and monitor these screenings.
Join Retrieve Medical, an exclusive partner of HANYS Marketplace™, as they share how using their proprietary screening module for older adults helps providers more thoroughly evaluate a patient's condition.
During this webinar, you will learn how Retrieve GED can:
satisfy screening requirements for GED Accreditation levels I and II;
generate GED-recommended screenings for older adults within the care team's workflow;
monitor screening results with a real-time dashboard;
easily integrate with all Cerner and Epic locations; and
significantly improve quality of care for older adults.
Retrieve Medical is first-of-its-kind screening tool for older adults. By meeting ACEP and GED Accreditation requirements, Retrieve GED is the essential tool for every ED striving to take better care of their older adult patient population.
Speakers:
Dr. Mark Rosenberg, Chairman, Retrieve Medical Inc. and Chairman Emeritus, American College of Emergency Physicians
Jerry Swon, Chief Executive Officer, Retrieve Medical, Inc.
If you have questions regarding registration, please contact Registration Support at learning@hanys.org or 518.431.7867.